Your PPH should offer live betting.
Key Points
– Live betting is the hottest trend in sports betting today.
– Bookies must offer live betting via their PPH service.
Live Betting Is a Must for Your PPH
Today's modern bookie needs to be well equipped with all of the necessary tools in order to be successful. It all starts with the choice of pay per head software.
With all of the legal changes in the sports gambling industry, the number of bettors keeps growing at a record pace. As a result, there are more pay per head software services in the market as well.
PPH providers are getting better at what they do, but one of the things that is a must-have now for bookies is live betting. It's the hottest trend in sports betting right now and if your pay per head doesn't offer it; it may be time to look for a new service.
Why Live Betting
Live betting is exactly what it sounds like. Bettors have the ability to wager on games as they are being played. There are thousands of bets from which to choose, including the standard moneyline, point spread, and totals bets. There are also a ton of props bets that live bettors love.
NFL bettors, for example, can take advantage of a shift in a point spread or a change in the game total. They can also wager on things like the next play. Will it be a run or a pass? What will the result of the next play be? And, the list goes on.
Live betting is fun and exciting for bettors and keeps them engaged in the games on which they are wagering. Smart bettors will look for advantages in line movements and there are usually some pretty cool incentives offered by sportsbooks for those who partake of a live bet.
For whatever reason, sports bettors in general enjoy in-game betting. Sportsbooks are beginning to enjoy it as well as they are adapting to establishing lines and odds and reaping the benefits of the live betting craze.
EDITOR'S CHOICE: 5 TIPS FOR CHOOSING A PPH SERVICE
It's A Popular Offering
If you ask most bettors today what it is that they want from their sportsbook, live betting is going to be high on the list. A wide variety of betting options is typically the No. 1 thing a bookie wants for a pay per head service. Part of that offering has to be live betting.
Think about it like this. A customer goes to the grocery store where they sell all sorts of food. There are meats, vegetables, fruits, and a ton of other items that everyone is familiar with. Then, there is that one item that everyone just has to have. Maybe it's a certain brand of hot dog. It could be potato chips or ice cream.
The point is that if the customer can't find it in grocery store A then the customer is going to grocery store B. If B doesn't have it, the customer will keep going until the item is found.
It's the same in the world of sportsbooks. When one doesn't have something that bettors are looking for, they simply move onto the next one. Since live betting is such a hot trend, it makes absolute sense for any bookie to make sure his pay per head service offers live betting.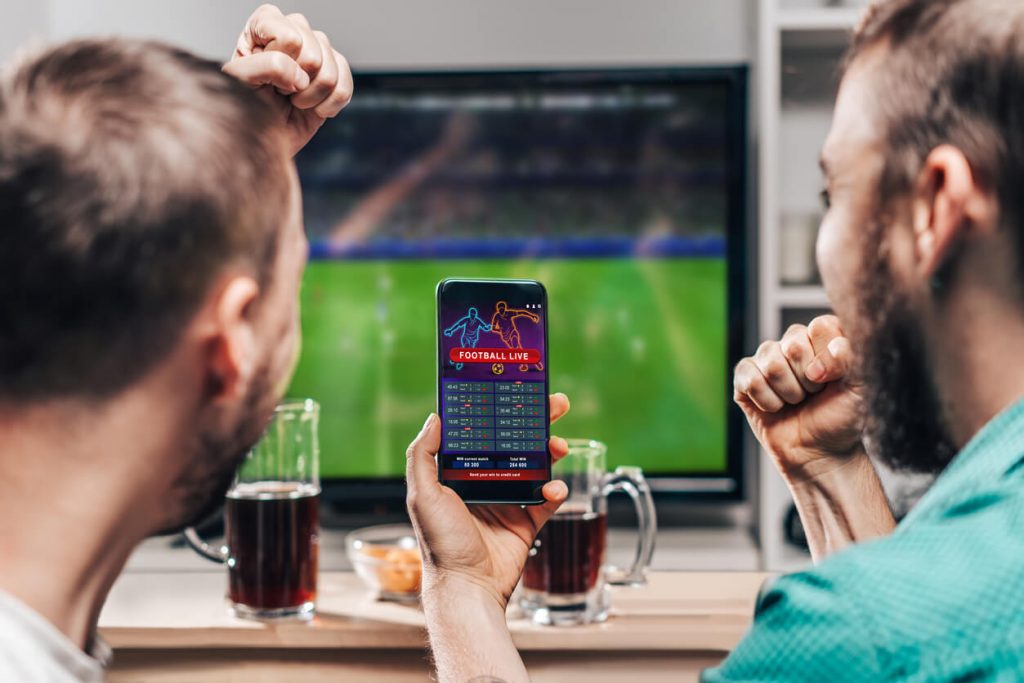 Carry All Sports
Just like all of your bets offered on our board, your live betting feature should include as many betting choices as possible. There should be live bets for all of the major sports – football, basketball, baseball, and hockey.
The offering should include soccer, golf, tennis, and all of the other less popular sports. Again, if a bettor can't find the action at your sportsbook, he is going somewhere else. Don't give him a reason to leave.
Within all of sports then, bettors should have multiple options as well. There are the more traditional bets like the point spread, moneyline, and total; but there should also be plenty of others like player props and specials.
Give your current bettors a reason to stay and give prospective bettors a reason to switch to your sportsbook. Live betting can help you add more bettors to your player sheet.
Optimize for Mobile
Today's bettor doesn't waste much time. Bettors go to their smartphone or other mobile device and take care of all of their betting business. For live bettors, that means they are on their smart device for an entire game.
First, keep in mind that if your PPH software doesn't even offer the live feature, bettors will be leaving your sportsbook in droves. Second, if your live betting feature isn't optimized for smartphones and other mobile devices, bettors are also going to be finding another sportsbook.
Your entire betting site – live betting included – must be optimized for mobile. All that means is that bettors can go to their smartphone and take care of all their betting business without any hassles. Pages load quickly. Transactions are seamless and easy. If they aren't, today's bettor – who wants instant gratification – will go and find another sportsbook that makes everything easy.